1965 Gibson SG Jr: Two P90's are three times Better Than One.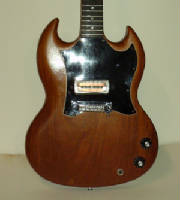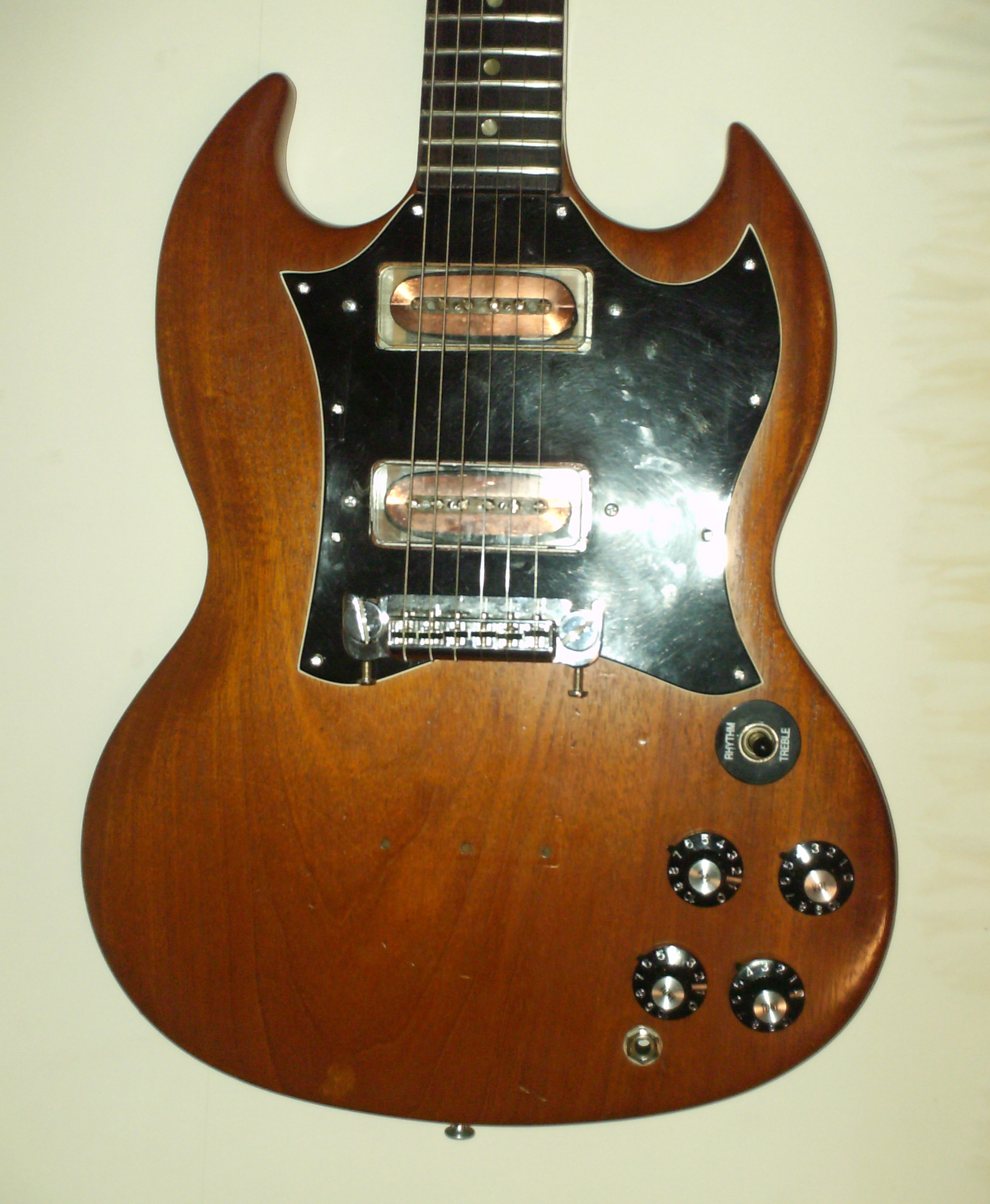 Results were predictable: A big increase in output along with a wider range of tone. All parts are vintage Gibson style, and pickups are wired "uncoupled " for total control. With some new frets and leveling, she's so easy to play (and sweet to hear) that you just don't want to stop.
Click here to view the Pickup Mod on this 1965 Gibson SG Junior


Electronics Mod on 1998 Les Paul Studio
1998 Gibson Les Paul Studio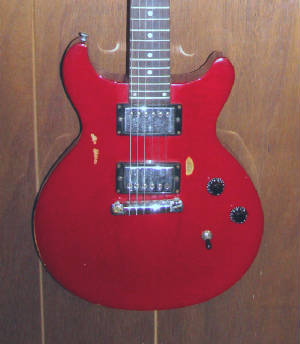 Standard Configuration
1998 Les Paul Studio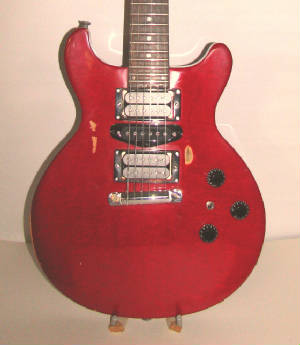 A Sonic Arsenal at your Fingertips
A CAE Unity Gain Buffer was installed to loop the external Effects Pedals in and out of the guitar's volume and tone controls through a second output jack. The toggle switch will disconnect the Loop if pure guitar sound is desired. The two DiMarzio DP104's replace the original Gibson humbuckers, and a single coil DiMarzio DP111 was added in the middle position. The push-pull volume control provides coil-splitting, and a 5-way 4 pole rotary switch mimics the Strat type pickup selection.